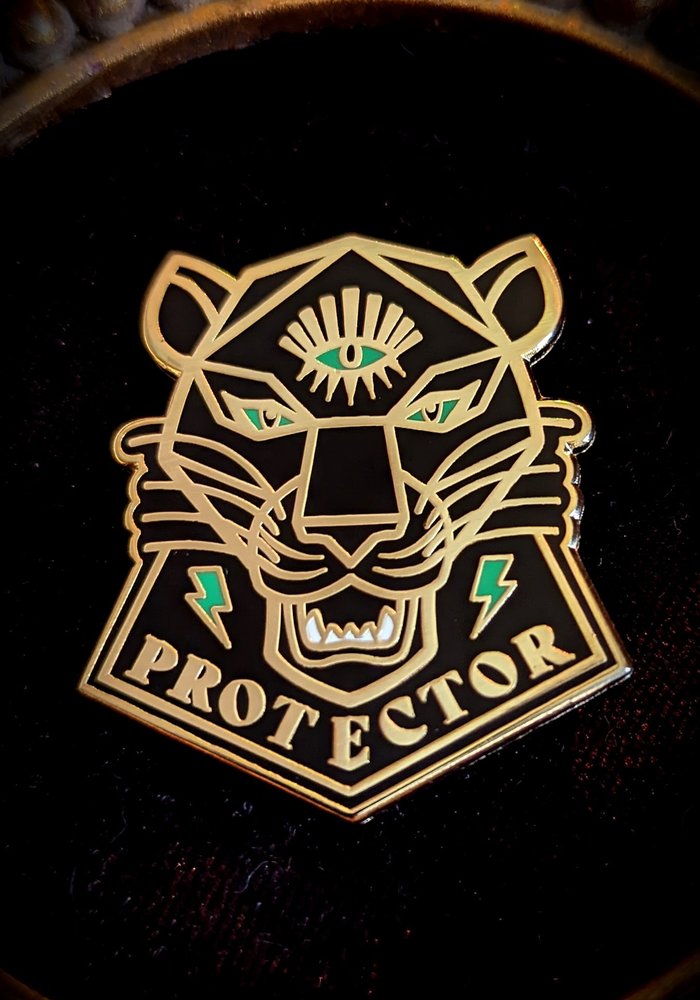 "Protector" Pin
Size chart
Size chart
The chest measurement is taken at the point of the breasts, without tightening the tape measure.
The waist circumference is taken where the waist is thinnest.
Tips: if the waist is not marked, measure the circumference 5 cm above the navel.
Hip circumference is taken at the widest point of the pelvis and buttocks.
Tips: measure the rate five centimeters below the navel.
Description
The quest for the Holy Grail. Men have always sought this sacred cup which collected the blood of Christ, otherwise called "The cup of life" and abundance. That reminds us a lot of the female uterus, doesn't it! A strong and sacred feminist design that reclaims the symbol.
Dimensions: Height 2" x Width 1.4"
Materials: Gold enamel metal and 2 metal caps for better hold
You can use this splendid pin on your jacket or your sweater, your biker jacket, your bags, your hat, and everywhere you can think of!
Designed with love and badassery in Montreal by Maly Siri & Laure Mo
Keep in mind that actual item colors may vary depending on your screen.