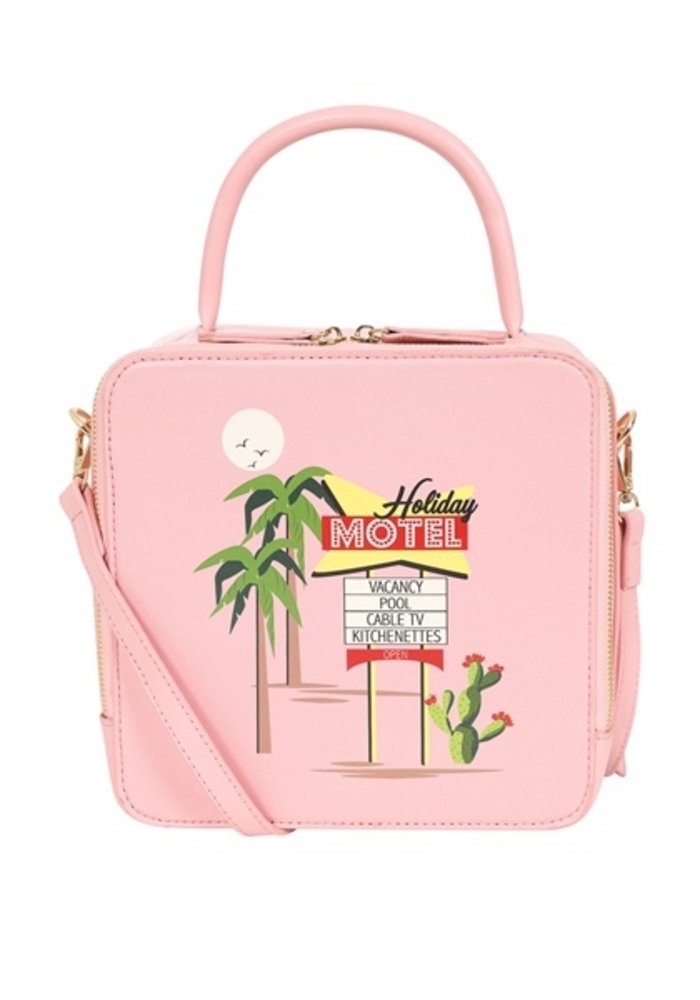 Josie Motel Handbag in Pink
Size chart
Size chart
The chest measurement is taken at the point of the breasts, without tightening the tape measure.
The waist circumference is taken where the waist is thinnest.
Tips: if the waist is not marked, measure the circumference 5 cm above the navel.
Hip circumference is taken at the widest point of the pelvis and buttocks.
Tips: measure the rate five centimeters below the navel.
Description
Our Josie Motel Bag is just so iconic! Coming in pastel pink, this box bag features our bespoke artwork inspired by retro googie architecture, showing a desert scene with a classic American Holiday Motel sign, palm trees and a prickly pear cactus. It fastens via a gold coloured zip with matching PU pull tabs, which runs across the top of the bag. The top handle is riveted, and it includes a removable shoulder strap.
Measurements (approx ): Length 22.5 cm ,Width 22 cm ,Depth 10.5 cm .
Handle : 30 cm .
Shoulder Strap (approx ): Adjustable 75 cm -91 cm.
Fabric: 70% PU 30% PVC,Lining : Polyester.
Washing Advice: Do not wash .