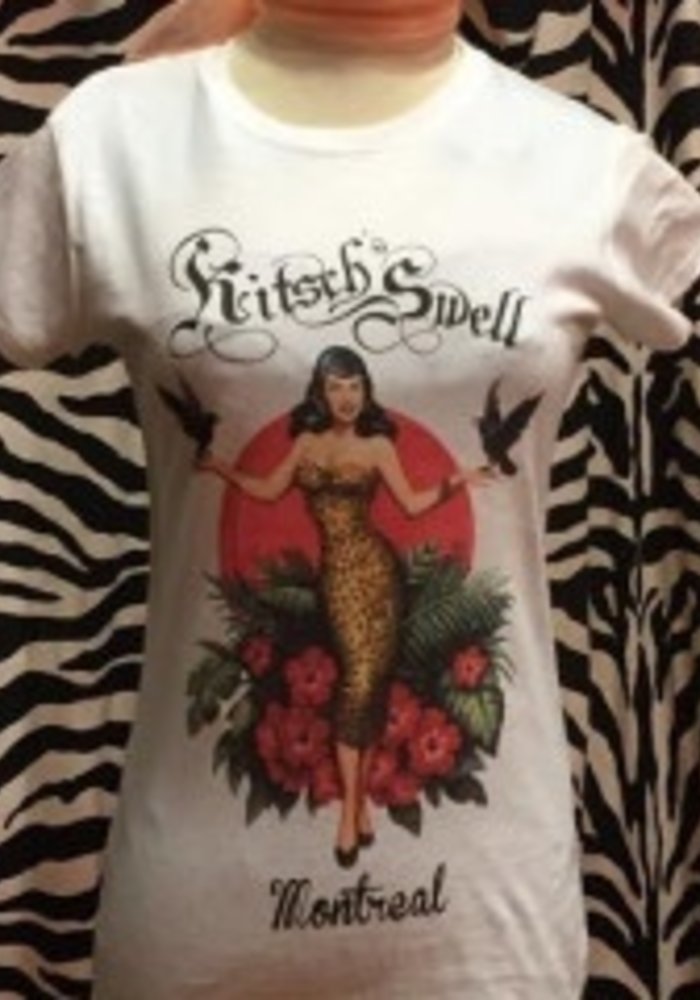 White T-shirt Kitsch'n Swell Men
0 reviews
Description
The official boutique's T-shirt in white, is finally available in the masculin cut! Print in Montréal, the logo was created by our local pin up artist Maly Siri. This must be the best way to support your favorite pin up boutique in town! 
Run bigger than regular size.
100% cotton, wash in cold water, hang to dry. NO DRYER!