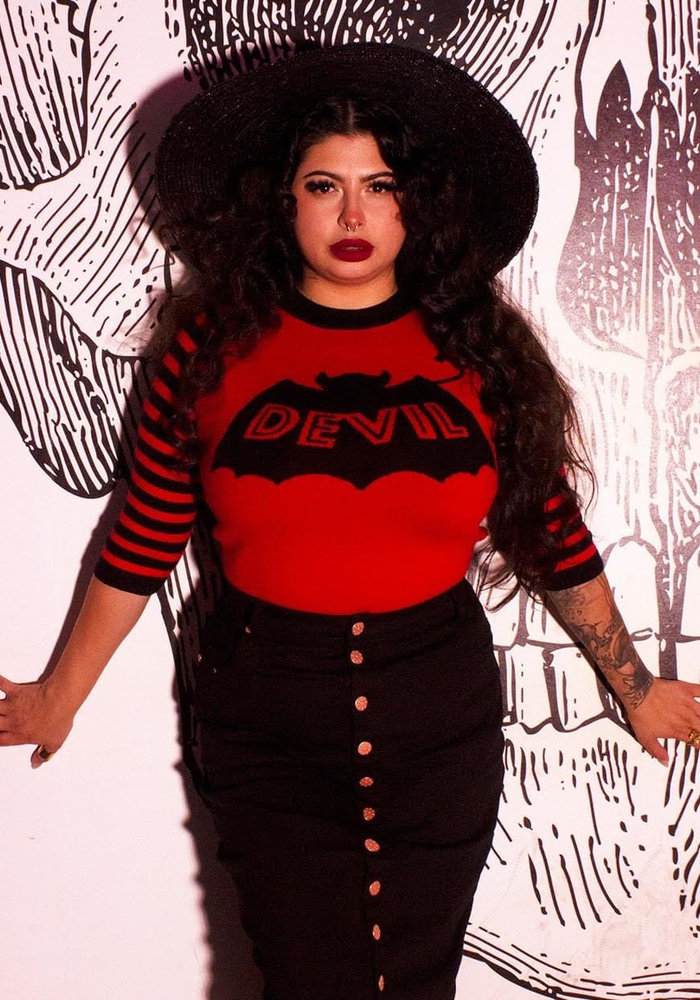 Red Devil Sweater
Size chart
Size chart
The chest measurement is taken at the point of the breasts, without tightening the tape measure.
The waist circumference is taken where the waist is thinnest.
Tips: if the waist is not marked, measure the circumference 5 cm above the navel.
Hip circumference is taken at the widest point of the pelvis and buttocks.
Tips: measure the rate five centimeters below the navel.
Description
Custom made by The Oblong Box Shop.
They won't know what hit them when you show up in this spooky sweater.
This is my new Devil sweater. Featuring black and red stripe sleeves with a fun devil illustration knit on the front!
Imported.