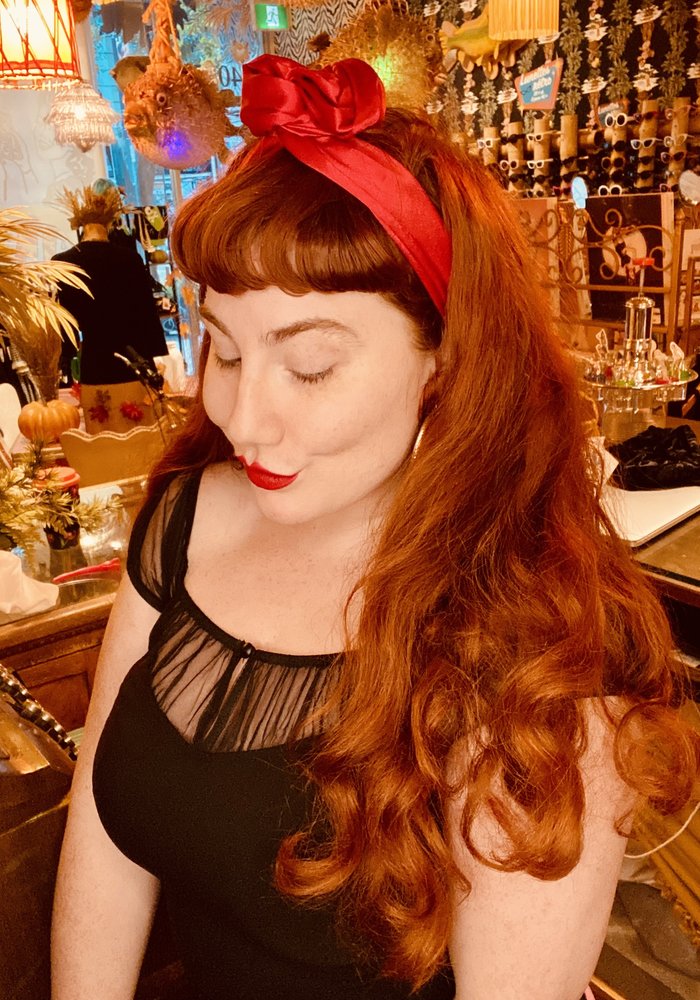 Large Red Turban Satin
Size chart
Size chart
The chest measurement is taken at the point of the breasts, without tightening the tape measure.
The waist circumference is taken where the waist is thinnest.
Tips: if the waist is not marked, measure the circumference 5 cm above the navel.
Hip circumference is taken at the widest point of the pelvis and buttocks.
Tips: measure the rate five centimeters below the navel.
Description
This amazing red satin is hand made in Montréal by this artist Booty Jones. The inside of the turban has a flexible and adjustable wire. Available in many colours and style.