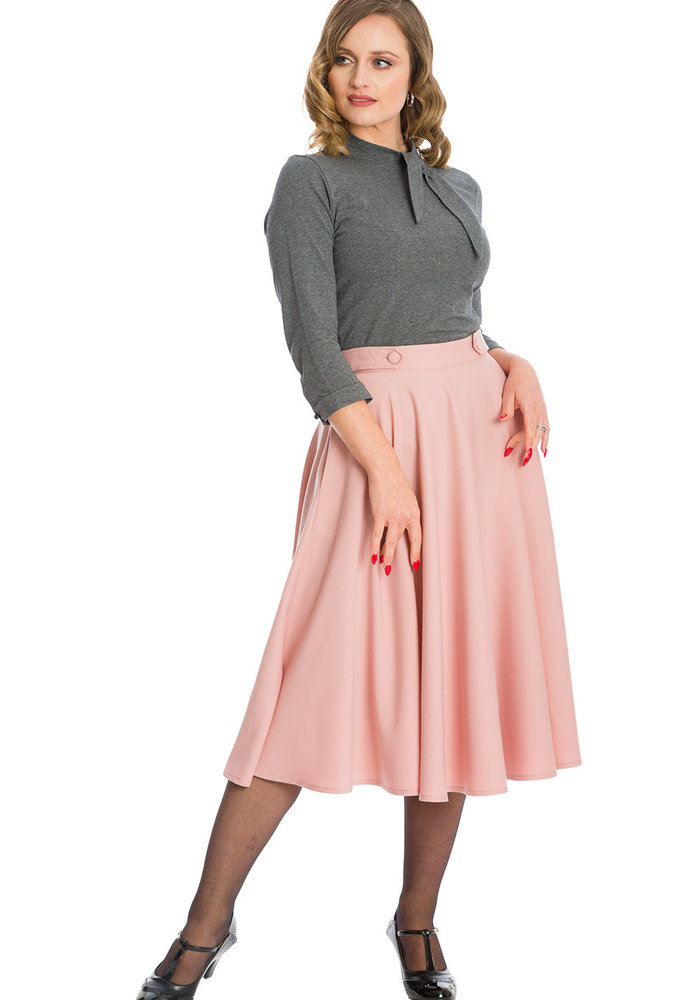 Pink Di Di Swing Skirt
Pink Retro Skirt High Waist with Pockets
Size chart
Size chart
The chest measurement is taken at the point of the breasts, without tightening the tape measure.
The waist circumference is taken where the waist is thinnest.
Tips: if the waist is not marked, measure the circumference 5 cm above the navel.
Hip circumference is taken at the widest point of the pelvis and buttocks.
Tips: measure the rate five centimeters below the navel.
Description
Let me introduce you to your new wardrobe staple. Our wear-with-everything Di Di Skirt in pink. It has a banded high waist to nip in your figure. Her large front pockets and buttons on the waistband and down the centre of the skirt will make you fall in love again and again with this perfect skirt.
Wear it with the white Dolores top, for a perfect summer look or with a classy shirt like the Frilly Sundae in black for a complete different style. Also available in Pink!
Fit true to size, the waistband has no stretch, if you are in between two size, please size up.
Fabric content:65% Polyester 32% Viscose 3% Elastane, this style has a small amount of stretch 
The Di Di Swing Skirt maintenance is easy, just wash inside out in cold water and hang to dry. ***Tip: During the first wash, put 1/8 of a cup of white vinegar in the washing machine to help fix the color and to keep it for a long time.