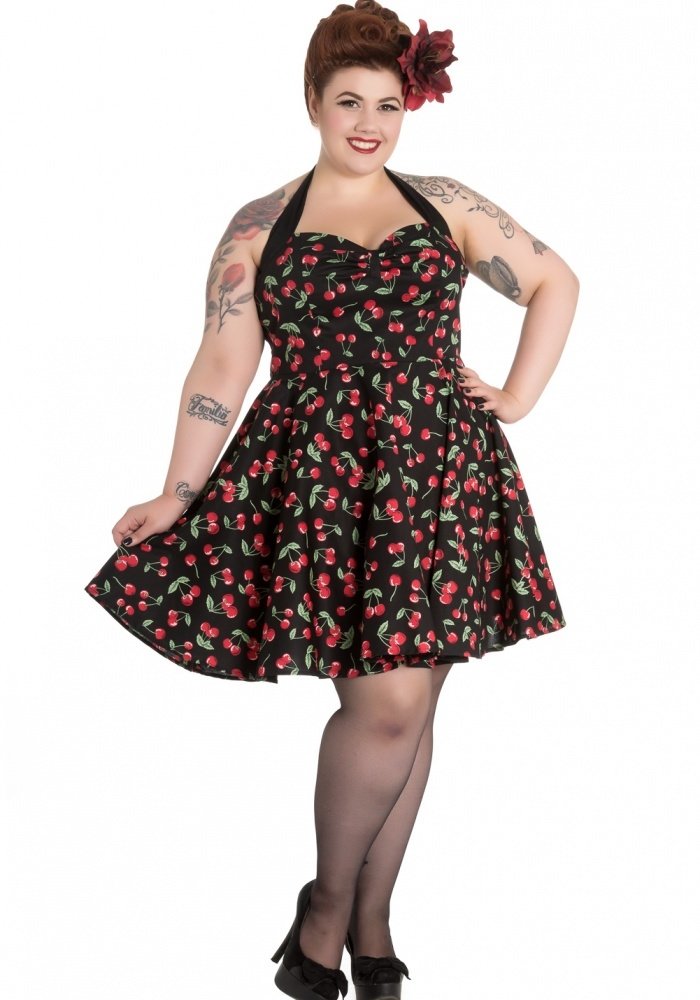 Black Cherry Pop Dress
Size chart
Size chart
The chest measurement is taken at the point of the breasts, without tightening the tape measure.
The waist circumference is taken where the waist is thinnest.
Tips: if the waist is not marked, measure the circumference 5 cm above the navel.
Hip circumference is taken at the widest point of the pelvis and buttocks.
Tips: measure the rate five centimeters below the navel.
Description
Printed mini dress.
Print is of red cherries on a black background.
Bust is shaped by gathering in the centre front.
Waist seam for shaping.
Seams across the bust into the waist seam.
Halterneck straps in black.
Shirring elastic in the side back panels.
Fabric content: 98% Cotton 2% Polyester.